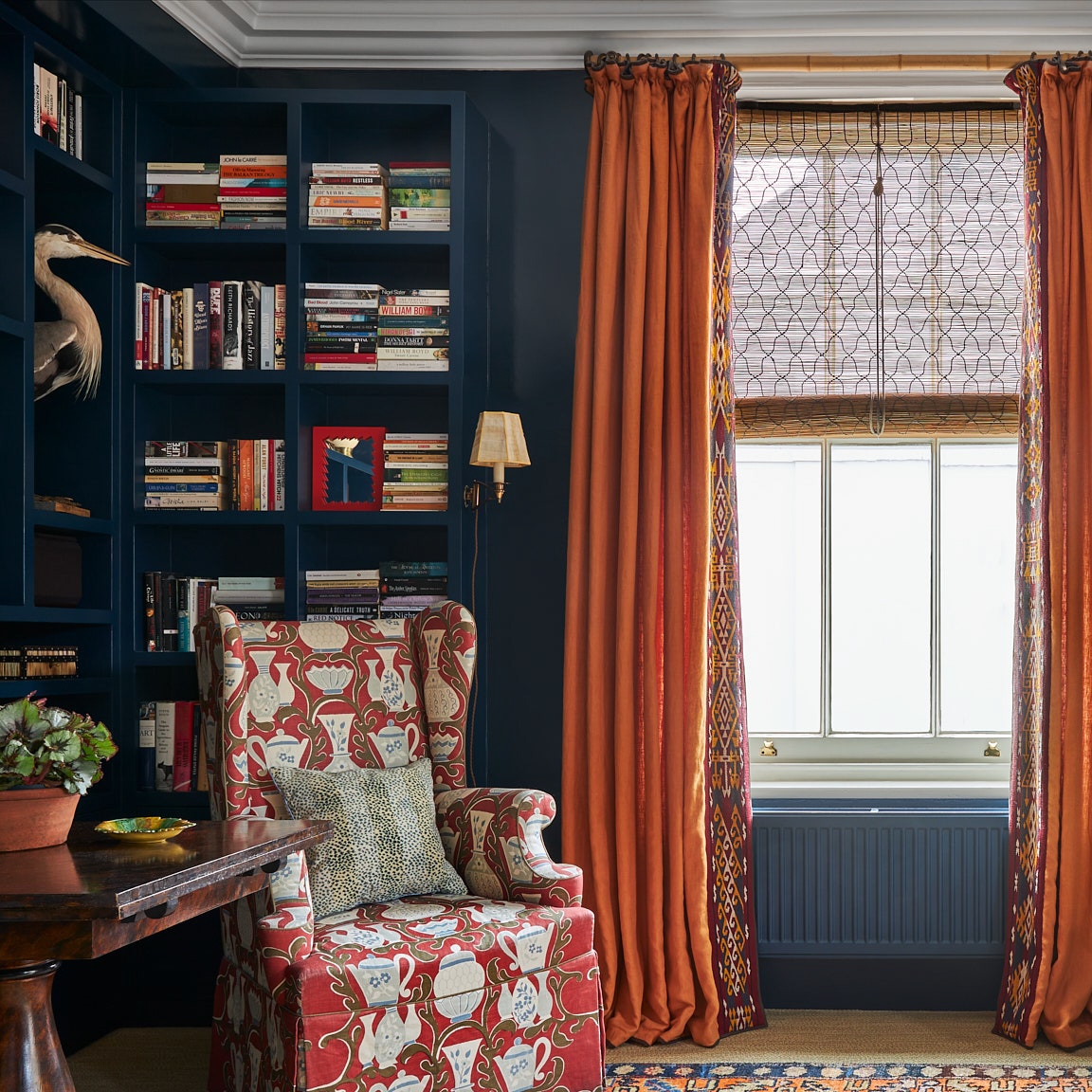 Our bedroom is where we begin and end our day. It's our personal space where we retreat to relax, read a book or catch up on much-needed sleep. This is why creating the perfect lighting scheme is so essential. We want the right lighting that soothes us as we unwind at the end of the day, task lighting that helps us read or apply make-up, and, of course, something that makes a statement in our bedroom. Below are some lighting ideas to help you make your bedroom a cozy, peaceful and functional space.
Create a Statement Lighting Piece
A statement lighting piece in the bedroom not only adds warmth to space, but it also creates a focal point. The lighting could be in the form of a chandelier, a pendant light or even a cluster of smaller lights. The statement light could be centered over your bed, placed in a corner, or even in the middle of a seating area if you have space!
Task Lighting: Bedside Lamps
One of the most practical lighting options in the bedroom is a bedside lamp. It's perfect for reading, especially for night owls who like to read in the wee hours of the morning. Bedside lamps also provide ambient lighting to the room, which helps create the perfect atmosphere for rest.
Task Lighting: Vanity Lighting
If you have a vanity area in your bedroom, then having good lighting is essential. Whether you're getting ready for work or a night out, adequate lighting in this area makes a huge difference. Vanity lighting is best achieved with wall sconces or a vanity light strip. You want to ensure that the light in this area is soft, flattering and glare-free.
Pendant Lights and Wall Sconces
Pendant lights and wall sconces offer an excellent alternative to traditional bedside lamps. They create a soft, ambient lighting effect that sets a relaxing mood in the bedroom. Wall sconces are perfect for small bedrooms where space is limited, offering direct lighting that's perfect for reading.
Fairy Lights and Decorative Lighting
For those who want to create a whimsical, romantic atmosphere in their bedroom, then fairy lights are a must-have. Hang them above your bed or drape them across a feature wall to create a magical canopy effect. Another trend that's popular in minimalist bedrooms is incorporating decorative light fixtures in the form of oversized bulbs or a long string of LED lights that adds a touch of glamour and fun.
Natural Light
Finally, don't forget to incorporate natural light into your bedroom lighting scheme. When possible, make sure to include window dressings that allow natural light to flow in during the daytime. Larger windows or doors that lead out to a balcony or garden can also help to brighten up space and create a natural and inviting ambiance.