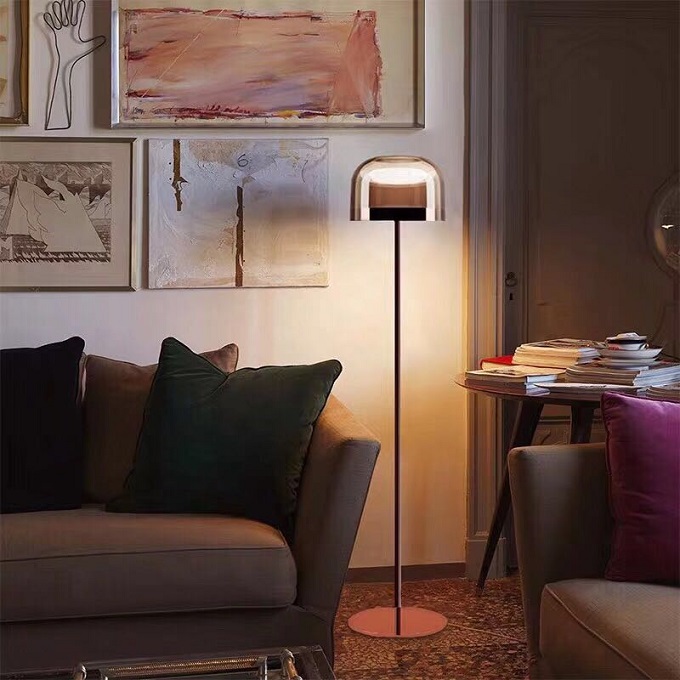 Whether you're looking to enhance your dining room's ambiance or you want to add a bit of style, a floor lamp can do the trick. They can provide ambient lighting, direct illumination, or even both. In some cases, you can use them as a replacement for existing lighting. You'll need to consider the room's light fixtures when selecting one.
There are a wide variety of styles to choose from. Traditional floor lamps are often supported by a single post, while some models include posts on which you can attach light switches. Depending on your needs, you may also choose a floor lamp with an adjustable height.
Several factors should be taken into consideration when choosing a floor lamp. The base material will have a big effect on the overall look and feel of the lamp. Common materials include wood, ceramic, metal, and marble. While you are picking out a lamp, it's a good idea to consider the type of shade it comes with. Shades vary in size, shape, and design, which will affect the overall look of the lamp.
Some of the more functional types of floor lamps can be adjusted for height and direction. This feature is especially useful if you're placing a lamp in a low-lying corner. If you are looking for an eye-catching floor lamp, try an arcing one that suspends its shade over a large area. Arcs work well with other decors such as modern or industrial. Choosing a lamp with an elongated neck will allow you to put it above a seating area, such as a table.
When it comes to dining room lighting, you'll also need to choose a color that complements the other furniture and decorations in the room. You can go with a neutral color, such as white or grey, to achieve a sober tone. But, you'll probably want to stick with a traditional color if you're planning on having a formal dinner. For something a little more adventurous, you could try something like gold or silver.
As with any decorating choice, it's important to find the right floor lamp for your needs. Depending on your preferences, you'll need to decide if you want a simple, traditional model or something more unique. A lamp with a modern twist can help you create a room that looks sleek and elegant, while a classic floor lamp will give your room a timeless look.
While the best results with a floor lamp are generally achieved at the corners or edges of the room, you can also place the lamp in the center of a round or rectangular table. Alternatively, you can try a tripod floor lamp, which stands on three legs. Both are great for adding a more casual feel to your dining room.
Lastly, you might want to consider what you'll be using the lamp for. While a simple floor lamp will do the trick, if you're planning on doing some reading, you might want to pick up a dedicated reading lamp. These are usually designed to illuminate a reader, and may include a dimmable LED floor lamp head.